Leading Stud Welding Machine Manufacturer & Suppliers

KNOW MORE

Most sophisticated Storage & Transport

The outermost layer of packing for transport or export protects
your goods from damaging each other (damage during transit).

KNOW MORE


Leading Weldable Fasteners Manufacturer & Suppliers

A range of solutions tailored to meet the requirements of diverse industries. With a rising international market,
the need for truly business growth.

KNOW MORE
Akshay Fasteners
We are quality weldable fasteners manufacturer, supplier & exporter, also deal in Stud Welding Machine manufacturer & suppliers
Akshay Fasteners founded in 2005 are today's leading manufacturer and supplier of quality industrial weldable fasteners and components for primarily automotive and non-automotive applications and as per customer's specification and requirement.
Know more about company
Global Brands "Trusted Us"
Our Stud Welding Machine
We are industries most affordable Stud Welding Machine manufacturer & supplier in India.
Dynamically redefine world-class Stud Welding Machine manufacturer we are and we have 24*7 customer support service. We have more than 30 years of experience in Weldable Fasteners, Stud Welding Gun, CD Welding Studs, ARC Welding Studs, Stud Welding Collets, Coarse Threaded Studs, Internal Threaded Studs, and Copper/Aluminium Insulation Nails & Pins.
Call our experts for a right product
High Quality Material
Affordable and Accessible
Easy to Handle & Carry
Delivery On Time
Akshay Fasteners - - Stud Welding Machine Manufacturer
The company is continuously operating and dominating over 13 years in the field of Weldable Fasteners and Stud Welding Machine is backed by strong professionally qualified and experienced team dedicated to achieving the highest customer satisfaction by maintaining stringent quality control.
With the passion of improving our production procedures and quality standards, the company has always concentrated on widening and renovation of its sophisticated machine fleet and has invested in next-generation advanced technology for a better customer's experience.
Akshay Fasteners - in ARC welding studs Manufacturers
It is an authorized and ISO 9001-2008 certified company manufacturer, exporter and supplier of a wide range of ARC Welding Studs like threaded arc welding studs, full threaded arc welding studs, full base arc welding studs, no threaded arc welding studs, bent no threaded arc welding studs, tapped full base arc welding studs and other different arc welding studs.
ARC welding studs have is being used by numerous different industries like Construction, Mechanicals, Electrical, and Shipbuilding etc.
Our manufacturing plant of Arc welding studs and other fasteners/equipment is situated in Pune, Maharashtra. We supply ARC welding studs and distribute the products throughout the country. We as a leading ARC welding studs manufacturer devoted to cater best out of our rich resources and committed to provide world class product and services to our clients.
Akshay Fasteners - in CD Studs welding Manufacturers
Our expertise in the field of CD Studs Welding process and technology can be recognized through our strong client base and market share that we have captured in a very short span of time.
CD Studs Welding is a highly versatile process for attaching fastenings to metal sheets being use by various big, medium and small industries like Automotive, Construction, Catering and Food Processing, Electrical Items, Heating and Ventilation Industrial, Shipbuilding, Farming and Agriculture etc.
Being as a successful CD Welding Studs Manufacturer we concentrate highly on working on innovative technology to enrich our products efficiency and meet the needs our industrial clients.
Our main CD Studs Welding and other different fasteners/ equipments manufacturing plant is situated in Pune (CD Welding Studs Pune) we manufacture and supply our highly demanded fasteners and equipments throughout the country.
Akshay Fasteners - in Stud Welding Gun Manufacturers
Akshay fasteners are highly engrossed in manufacturing and supplying stud welding machine and other fasteners/ equipment serving since 2005. Akshay fasteners offer you the best industrial product, both by quality as well as the pricing standards.
We offer extensive range of stud welding machines, welding studs and other fasteners equipment required for various industrial purposes like stud welding machine for Shipbuilding, Aerospace, Automotive, Fabrication, Electric board panel.
Today with constant team effort and our dedication for serving best to the industry help us to become India's best and leading studs welding machine manufacturer . We carry out our operation like manufacturing stud welding machines and other equipment from Pune (stud welding machines pune).
We manufacture it under strict vigilance of dexterous and skilled professionals, who are well versed with the predefined industrial standard and norms. We thoroughly examine it against the stringent quality parameter, to deliver defect free product at its destination/ industrial clients. As an India's best stud welding machines manufacturer we have extensive capacity to deliver stud welding machines and equipment in bulk quantities within the stipulated time frame.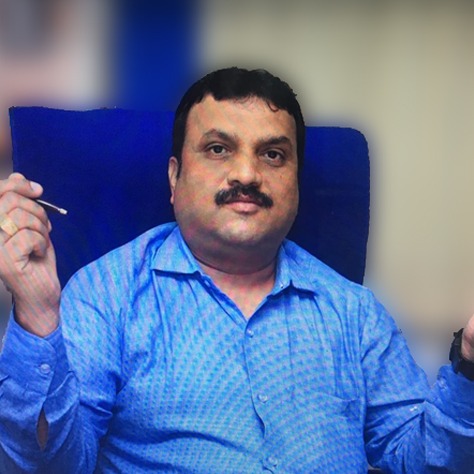 WORD FROM CEO
Read the message from our CEO
It is our constant endevour to serve the society with a right proiduct & services which help the nation for building the right oppurtunity for each individual. My utmost motive it to create a path for everyone.
My sincere thanks to all my loving staff members and my family for this holisticly reinvent seamless business.

Mr. Raghunath Tapkir, CEO
GET IN TOUCH
We have promised ourself to provide a best quality product & services to our beloved customer, from last 30 years we have followed this policy and standards to justify your requirements.
Send Business Enquiry
View Address
Pune - Unit - I
17/18,Rajgurunagar Co-operative Industrial Estate,T-106/2,T.Block, MIDC, Bhosari, Pune - 411026
Pune - Unit - II
Unit-II-J-64, J-BLOCK, MIDC Rd, Bhosari, Pune, Maharashtra - 411026
CHEMICAL & ENERGY
AEROSPACE INDUSTRY
AUTOMOTIVE & ROBOTICS WELDING
SHIPBUILDING & MARINE
BOILER INDUSTRY
TRANSFORMER & ELECTRICAL
NEWS AND MEDIA
LATEST FROM BLOG
Certifications, Accolades & Achievements